Edition 1, April 2022 Is Modernism Modern?


We believe in the power of design to nurture, to inspire, to unite. We believe in the power of our human spirit to create in ways that shape a better future. We believe in the connection between human beings and all life.


Drew Pedrick, Founding Principal, MCTIGUE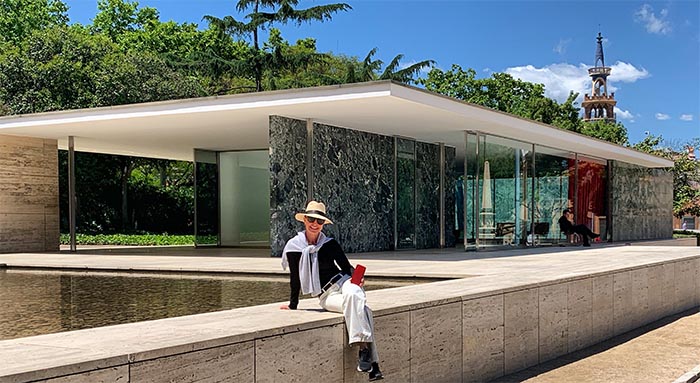 Welcome to MCTIGUE and our first newsletter!
We're excited to welcome you because we believe in the power of words and images to connect, find common purpose, and even make some waves. We are creating community through our newsletter to share what gets us up in the morning, what we are deeply moved by and how this brings value, passion and inspiration to our clients and their projects.
In 2011, after 30 years in architecture and design, I founded MCTIGUE, an architecture and design studio in Los Angeles. I am Drew Pedrick. I did this in order to team with talented people, create great places, and add value to communities, all while respecting nature and the environment. We call our method "Conscious Architecture". It is our vision and our way of designing for people, place, and planet.
In the coming months, we'll bring you essays, news, and interviews with great people doing great things.
I hope you enjoy this and find a connection to your own life, your work, and your values!

| | |
| --- | --- |
| My Experiences at Modernism Week | |
A few weeks ago, I participated in an annual event in Palm Springs, CA called Modernism Week. This event, (an 11 day festival with conferences, tours, a show, and sale) is one of the best anywhere in the world, at presenting the architecture of the 1950s to 1970s and provides great opportunities to hear from some of the most talented architects, designers, and creators in the world, while also enjoying tours of homes and buildings in the California desert. It's a cool gathering in a normally hot part of the world!
One of the questions I asked myself, as I planned my trip there, was how relevant is modernism to the world we live in now. That might seem easy to answer. After all, modernism is ... modern, isn't it? Read more …


Michela O'Connor Abrams
Michela O'Connor Abrams is the Founder of MOCA+, a design and management advisory practice. Her education is in journalism and her career has allowed her to lead, shape and grow companies to reach their potential. Michela's focus on what is good and possible has shaped her work with many companies like Ziff-Davis, IDG, Business 2.0 and Dwell. At Business 2.0 and Dwell, she created brand credibility, awareness and value for millions of consumers.
Michela also is the Chief Advancement Officer for USModernist, an award-winning organization that raises awareness about Modernist architecture and design, helping to preserve the legacy of exceptional design for future generations.
I had the great pleasure of spending time with Michela and the USModernist leadership team at Modernism Week in Palm Springs and had a follow up conversation with Michela on the values of modernism in today's world. I hope you enjoy listening to our conversation by clicking this link!


Modernism and This World We Live In
Whatever your thoughts about the relevance of Modernism, we invite you to consider the heart of what makes it unique - its lean and purposeful use of materials to shape space and benefit our lives.
The adages "Form follows function" and "Less is more" defined the work for decades. We think they still connect today. By considering just how much is needed, whether it's the size of a room, the amount of finishes and fixtures, or even whether a project is necessary, we place value on our choices, enjoy quality over quantity, and respect the resources we use to create lasting outcomes.
Today, we use terms like, "lean", "agile" and "resilient" to define our work styles and even our lifestyles. We talk of "just-in-time" delivery of goods and services. We recycle, reuse and renew. All of this is relevant to today's awareness of how fragile this planet is and the care we can take to respect it.
Perhaps, above any style of architecture, the important point is to care about what we do and why ... to show respect, for (as we like to say) people, place, and planet.
In the words of Aretha Franklin " ... start when you come home … R-E-S-P-E-C-T"!